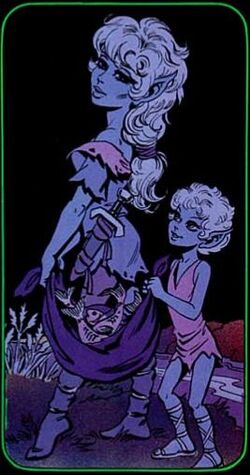 Rillfisher
Biographical information
Relations
Chronological and political information
Rillfisher was an elder of the Wolfriders, Recognized lifemate of Treestump, and mother of Dewshine. She was skilled at catching fish from a stream bare-handed, and this was the source of her tribe name.
As revealed by Treestump, Rillfisher became deaf after suffering from a fever; Rain the healer was able to save her life but not restore her hearing. She was killed by a falling tree branch while fishing, as she was alone and unable to hear it break before it fell and hit her.
Genealogy
Edit
XXX

represents extended family

XXX

represents a chief of the Wolfriders
Ad blocker interference detected!
Wikia is a free-to-use site that makes money from advertising. We have a modified experience for viewers using ad blockers

Wikia is not accessible if you've made further modifications. Remove the custom ad blocker rule(s) and the page will load as expected.