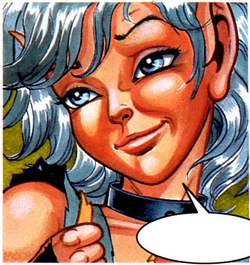 Shale
Biographical information
Relations
Shale was Skywise' father. He was part of the Wolfriders and knew two chiefs: Mantricker and Bearclaw. His son Skywise is slightly older than the next and most famous Wolfrider chief Cutter. He is also by virtue of this the grandfather of Yun.
Both Shale and his partner Eyes High died the day Skywise was born.
Ad blocker interference detected!
Wikia is a free-to-use site that makes money from advertising. We have a modified experience for viewers using ad blockers

Wikia is not accessible if you've made further modifications. Remove the custom ad blocker rule(s) and the page will load as expected.