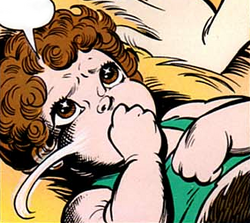 Windkin
Biographical information
Relations
Chronological and political information
Windkin is the flying hunter of the Sun Folk and the lifemate of Ahdri. He is the son of Dewshine of the Wolfriders and Tyldak of the Gliders, though Tyldak left him to be raised by his mother and his step-father Scouter. As the child of a Wolfrider he was born mortal, but through the treachery of Winnowill his wolf-blood was removed and was made immortal like his biological father.
Ad blocker interference detected!
Wikia is a free-to-use site that makes money from advertising. We have a modified experience for viewers using ad blockers

Wikia is not accessible if you've made further modifications. Remove the custom ad blocker rule(s) and the page will load as expected.